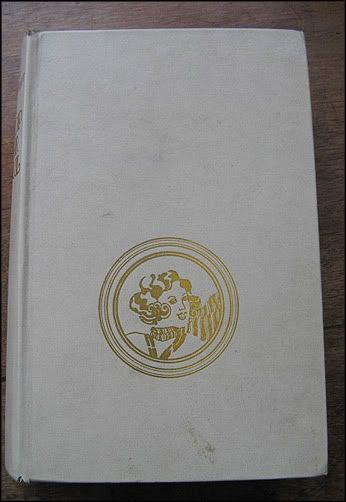 Today I would like to share with you one of my favourite books of all times, Joop ter Heul. It actually is a Dutch series, written in the twenties, based on a girl, Josephine (Joop) ter Heul. The fun thing is that Joop isn't as moralistic as most girls used be in books from that era. She is a wilder girl, makes lots of fun with her friends in class, which obviously causes her problems. This is all written in a most hysterical funny way, which causes me to laugh out loud a lot. I have never really come across something like it.

The series contains five books, although the fifth one isn't always considered a part of the series, as it has been written after the second world war, whereas the first four were written in the twenties. My book contains the first four books. The first two focus on Joop as a schoolgirl and the last two on her life as a wife and mother. They remain funny, but it does get more moralistic here. This book has been read loads by my mother and me, and perhaps too by my grandmother and aunt. It is very well loved and I re-read them whenever I need something funny.

However, one of the things I love most about this book, are the lovely illustrations! I love the style. So took a lot of pictures (there are more, but I had to stop myself at some point). I hope you will enjoy them and excuse my rambling!



(Including a coffee stain made by somebody)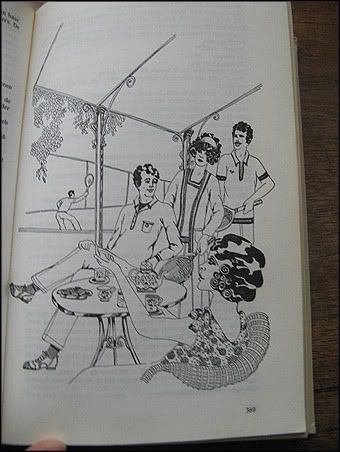 The last picture in the book.